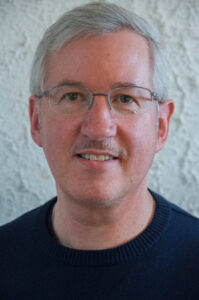 Don Handrick is a touring teacher for the Foundation for the Preservation of the Mahayana Tradition (FPMT), sharing the Dharma with centers and study groups in North America and other parts of the world, both in-person and online.
Don's study of Buddhism began in 1993 after reading The Tibetan Book of Living and Dying by Sogyal Rinpoche. Over the next two years he practiced with Sogyal Rinpoche's organization, until he began attending classes in 1996 with Venerable Robina Courtin at Tse Chen Ling in San Francisco.
Don left the Bay Area in 1998 to attend the FPMT's Masters Program of Buddhist Studies in Sutra and Tantra, a seven-year residential study program conducted at Lama Tzong Khapa Institute in Tuscany, Italy, taught by the scholar and kind Spiritual Friend, Geshe Jampa Gyatso. He successfully completed all five subjects of this program in 2004, receiving an FPMT final certificate with high honors.
Events with Don Handrick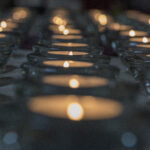 Experience of the Heart [Sutra]
July 28 - 31, 2022
We are thrilled to announce Vajrapani's first *in person* retreat in over two years! Don Handrick has kindly accepted our request to gather in the redwoods for a heart-centered, immersive experience lacking inherent existence. Level All Levels Silence Level Partial silence In person or Online? In Person! If you cannot attend in person, and would still like to join us, we are offering two evening meditation sessions on Friday and Saturday via zoom. Register here. Retreat Description "Since the I that exists is merely imputed, there is nothing to cherish, nothing to cling to. Good-bye to depression, worries and fears."…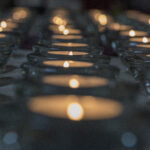 ONLINE SESSIONS Experience of the Heart [Sutra]
July 29 - 30, 2022
We are thrilled to announce Vajrapani's first *in person* retreat in over two years! Don Handrick has kindly accepted our request to gather in the redwoods for a heart-centered, immersive experience lacking inherent existence. For our friends who are unable to attend in person, please join us virtually via zoom on Friday and Saturday night for our evening session from 7:00-8:30pm PST. Level All Levels Retreat Description "Since the I that exists is merely imputed, there is nothing to cherish, nothing to cling to. Good-bye to depression, worries and fears." —Lama Zopa Rinpoche The Buddha taught that the only way…