New Year's Vajrasattva Practice Retreat
Elaine Jackson
December 30, 2023 - January 1, 2024
"Truly an amazing place to recharge and do retreat … A great place to start a New Year."
Doris L, Vajrasattva New Year's Retreat Participant, Jan 2020
Level
All Levels
Silence Level
Partial silence
What is it?
The Vajrasattva practice, an ancient Tibetan Buddhist practice, purifies our mind from grasping onto a mistaken view of reality. Utilizing time-tested visualization and meditation, deluded states – pain, sorrow, hatred, pride, jealousy, doubt – lose their power. How is this possible?
First, we take as our hypothesis the Buddhist understanding that the essence of mind is empty, spacious, and pure clarity and see that it is essentially neutral. Therefore, mind can be trained in anything.
Secondly, we recognize that all thoughts, feelings, emotions, sensory perceptions, and phenomenal appearances that push us this way and that, are adventitious. They arise in the naked mind due to habit, but they are not the mind. They have no essence.
Mind is a creature of habit, once it has taken on a habit, the pattern arises spontaneously and can be difficult to eliminate. But these patterns can be changed.
Most of us operate from a solid mis-knowing, believing that happiness and unhappiness come from somewhere "out there." It is a deception that is deeply ingrained which blocks us from seeing our beautiful clear light mind. Vajrasattva practice serves to shine a light on these habits and eliminate their negative results.
Let's celebrate the New Year together as we eliminate these stories that keep us trapped in an unhappy state and replace them with habits and behaviors that increase our happiness as we progress toward the blissful enlightened state.
We'll top off the weekend with Vajrapani's traditional New Year's dharma sing-along led by longtime friend, practitioner, and musician extraordinaire, George Galt. It is a delightful way to end the year and herald in the new one.
Who is this program for?
This program is for any practitioner seeking tools to initially diminish and eventually eliminate the barrage of unpleasant thoughts, feelings, emotions and stories that we cycle through over and over and over again. These are the stories that keep us trapped in an unhappy state.
---
Want to drop in just for the New Year's Eve evening Tsog and stories session?
Please email spc@vajrapani.org with the New Year's Eve Tsog in the subject.  We will need to keep a headcount of those dropping in to make sure Tsog bags are prepared.
---
Additional Information
Please plan on arriving between 3:00 and 5:00 PM on the first day of the retreat
Please plan on departing approximately 2:00 PM on the last day of the retreat
Fees (includes accommodation, 3 meals a day, and facility costs)
The base fees listed above reflect the true cost of hosting visitors and are higher as a result. If you are financially able, we encourage you to please pay these fees.  That said, we also offer subsidized fees designed to allow as many people as possible to attend. These fees are supported by generous contributions to Vajrapani Institute. You can access those fees by using a discount code that will be provided to you at registration checkout. The accommodations are the same for both options.
Financial Aid/ Scholarships
We want to make retreat available to everyone. With this in mind, we will gladly work out a payment plan with you.If you need even more assistance, we offer several scholarships. Please note that the scholarship deadline is one month before retreat begins.
If you have additional questions after reviewing the guidelines for payment plans and/or scholarships, please email the Office at office@vajrapani.org. 
Teacher's fees
Traditionally, spiritual teachings are considered priceless; remuneration of our teacher(s) is not included in the fee information detailed on this page. Instead, we invite you to consider bringing a cash donation with you to express your gratitude for the teachings. Participants get a chance to present a cash offering to the teachers on the last day of the retreat and this is supplemented by a donation from Vajrapani Institute. Please note that we don't offer a credit card option for teacher's fees.
---
Teacher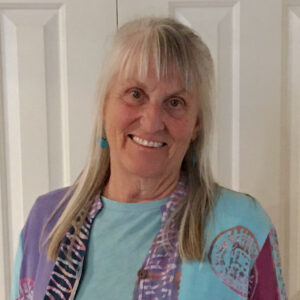 Elaine Jackson
Elaine Jackson is a founding member of Vajrapani Institute and has been a student of Tibetan Buddhism since 1977. She has studied with many of the greatest Buddhist teachers of our time including His Holiness the Dalai Lama, Lama Thubten Yeshe, Kyabje Zong Rinpoche, Lama Thubten Zopa Rinpoche and many others too numerous to list. Elaine is known for the warmth and humor with which she teaches. In particular, she loves sharing the wealth of practical insights she has gained from her years of retreat and service within the Tibetan Buddhist tradition. Elaine served as Executive Director of Vajrapani Institute…
Learn more about Elaine Jackson