Experiential Vajrayogini Retreat
Elaine Jackson
October 19 - 22, 2023
Join us for an experiential Vajrayogini Retreat with FPMT Teacher Elaine Jackson at Vajrapani Institute.
Elaine has said, "How wonderful that we will meet again to explore our relationship with Vajrayogini. I will share my approach to the practice and happily discuss ways to enliven it, soliciting your experiences as well."
"I have seen over many years of practice that there is an alchemy, a gradual change, that manifests when I embrace the practice from a felt sense and try to bring that sense into my everyday life. This comes, not solely from  the sadhana, but from embracing the underlying foundation of the whole path. The Lam Rim teachings are a reminder whenever we begin to veer off course. Therefore, our retreat will encapsulate both sutra and sadhana wisdom."
"For tantric practice to perform its miracle, all the ingredients must be assembled, combined, and become one with the mind. What we may consider preliminary practices are an essential foundation for ripening our understanding of reality."
"When we start with renunciation, bodhicitta, and wisdom, then combine our Vajrayogini practice with Mahamudra meditation, we become familiar with the true nature of reality. Then clear seeing arises and frees the heart from any confusion about how the mind fabricates its experience of the world."
"Training the mind to manifest Vajrayogini's mind, creates an alchemical change from the ordinary to the profound. I look forward to spending this time with you."
Student Level
Enrollment is restricted to those with the appropriate empowerment and Vajrayogini Blessing.
How to Apply
To apply to the retreat, please verify your highest yoga tantra initiation and Vajrayogini blessing by using this google form:
Upon review, you will be sent the passcode and link to register here.
Additional Information
Highlights
Check in is  between 3:00 and 5:00 PM on the first day of the retreat

Departing approximately 2:00 PM on the last day of the retreat after the group lunch
About Varjapani Institute
Vajrapani Institute for Wisdom Culture was the first Tibetan Buddhist Retreat Center in America.  Vajrapani aims to provide a friendly and conducive environment for people of all nationalities to learn and put into practice the teachings of the Buddha, and connect with other Dharma practitioners.  Located on 70 acres of secluded land within the redwood forests of the Santa Cruz mountains, Vajrapani Institute has been an immersive space for people of all backgrounds to find and deepen their spiritual practices, with the main goal of bridging the gap between the head and heart of practice.
About Retreat Fees (includes accommodation, 3 meals a day, and facility costs)
The collected registration fees include all accommodations, 3 nutritious vegetarian meals a day, and general facility/operating costs.  Retreat registrations help support the center to keep everything operating, allowing us to invite so many precious teachers, and to hold this precious space of 70+ acres of secluded redwood forest to allow guests to have the quiet, contemplative space to continue spiritual growth.
Financial Aid/ Scholarships
We want to make retreat available to everyone. With this in mind, we will gladly work out a payment plan with you if needed. If more assistance is necessary, we offer several scholarships. Please note that the scholarship deadline is one month before retreat begins.
Our utmost goal is to helps as many beings as possible to have the gift of retreat. If you have additional questions after reviewing the guidelines for payment plans and/or scholarships, please email the Office at office@vajrapani.org.
Teacher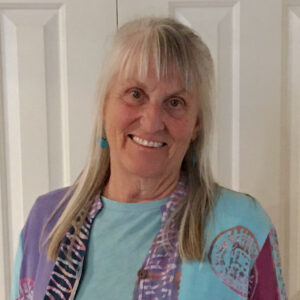 Elaine Jackson
Elaine Jackson is a founding member of Vajrapani Institute and has been a student of Tibetan Buddhism since 1977. She has studied with many of the greatest Buddhist teachers of our time including His Holiness the Dalai Lama, Lama Thubten Yeshe, Kyabje Zong Rinpoche, Lama Thubten Zopa Rinpoche and many others too numerous to list. Elaine is known for the warmth and humor with which she teaches. In particular, she loves sharing the wealth of practical insights she has gained from her years of retreat and service within the Tibetan Buddhist tradition. Elaine served as Executive Director of Vajrapani Institute…
Learn more about Elaine Jackson