Four Views of Reality
Scott Snibbe
October 6 - 8, 2023
In-person Only
Indo-Tibetan Buddhism posits four progressively subtler understandings of reality, in particular, exploring what "self" and "objects" may or may not be. Monks, nuns, and serious students of Buddhism study these different views, called "tenets" that were developed 1500-2000 years ago.
The topics can be tricky to understand and it's hard to remember the schools' specific Sanskrit names of Vaibhashika (Great Exposition), Sautantrika (Sutra), Cittamatra (Mind Only), and Madhyamaka (Middle Way). Simplified, these four views posit the "ultimate" nature of reality progressively from a view that believes in indivisible atoms and moments of consciousness to a reality where living beings and objects are wholly interdependent, impermanent, and infinitely divisible into sub-parts that are merely labeled out of convenience by our minds.
This retreat doesn't attempt to explain these four schools with academic rigor, but rather offers an experiential tour of the schools through meditation, where we try and see reality through each of the school's lenses. In meditation, we will look openly and critically at how reality feels according to each school. Sometimes we can jump to the most advanced "correct" view, without contemplation. But in this class, we'll try to honestly consider whether our own view aligns with one or more of these schools, without imposing such bias.
One outcome of such graded meditation is that we may come to see the benefits and level of truth in each school (for example, seeing that the Vaibashika view may map closely to our current scientific understanding of reality). We may also discover that even though we know the "correct" answer for the highest school of reality, our minds currently find more comfort or truth in one of the other schools.
Like the invitation of His Holiness the Dalai Lama, Nagarjuna, and other proponents of a critical approach to Buddhist teachings, this retreat is an adventure in trying to directly experience four schools of reality and see what we discover!
What can I expect?
A series of profound meditations guided gently.
Student Level
Yes! Regardless of whether you belong to a particular spiritual tradition or none, this retreat will give you tools to meditatively probe the various ways we experience and interpret our own existence and that of the phenomena around us. All that's needed is an open and inquisitive mind!
Teacher's Offerings
Traditionally, spiritual teachings are considered priceless; remuneration of our teacher(s) is not included in the fee information detailed on this page. Instead, we invite you to consider bringing a cash donation with you to express your gratitude for the teachings. Participants get a chance to present a cash offering to the teachers on the last day of the retreat and this is supplemented by a donation from Vajrapani Institute. Please note that we don't offer a credit card option for teacher's fees.
Additional Information
Highlights
Check in is  between 3:00 and 5:00 PM on the first day of the retreat

Departing approximately 2:00 PM on the last day of the retreat after the group lunch
About Varjapani Institute
Vajrapani Institute for Wisdom Culture was the first Tibetan Buddhist Retreat Center in America.  Vajrapani aims to provide a friendly and conducive environment for people of all nationalities to learn and put into practice the teachings of the Buddha, and connect with other Dharma practitioners.  Located on 70 acres of secluded land within the redwood forests of the Santa Cruz mountains, Vajrapani Institute has been an immersive space for people of all backgrounds to find and deepen their spiritual practices, with the main goal of bridging the gap between the head and heart of practice.
About Retreat Fees (includes accommodation, 3 meals a day, and facility costs)
The collected registration fees include all accommodations, 3 nutritious vegetarian meals a day, and general facility/operating costs.  Retreat registrations help support the center to keep everything operating, allowing us to invite so many precious teachers, and to hold this precious space of 70+ acres of secluded redwood forest to allow guests to have the quiet, contemplative space to continue spiritual growth.
Financial Aid/ Scholarships
We want to make retreat available to everyone. With this in mind, we will gladly work out a payment plan with you if needed. If more assistance is necessary, we offer several scholarships. Please note that the scholarship deadline is one month before retreat begins.
Our utmost goal is to helps as many beings as possible to have the gift of retreat. If you have additional questions after reviewing the guidelines for payment plans and/or scholarships, please email the Office at office@vajrapani.org.
Teacher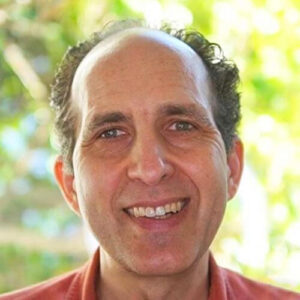 Scott Snibbe
Scott Snibbe is the founder and host of the meditation podcast 'A Skeptic's Path to Enlightenment'. Snibbe is a twenty-year student of Tibetan Buddhism whose teachers include Geshe Ngawang Dakpa, Choden Rinpoche, Ven. Rene Feusi, Lama Zopa Rinpoche, Gyumed Khensur Rinpoche Lobsang Jampa, and His Holiness the Dalai Lama. Inspired by his teachers, he leads meditations that infuse the pure lineage of the great Buddhist masters with science, humor, and the realities of the modern world. Over the course of a career as a digital artist and entrepreneur, Snibbe has created bestselling art, music, and social apps, and collaborated with…
Learn more about Scott Snibbe